CCGrass supplies Superb football pitch in Cyprus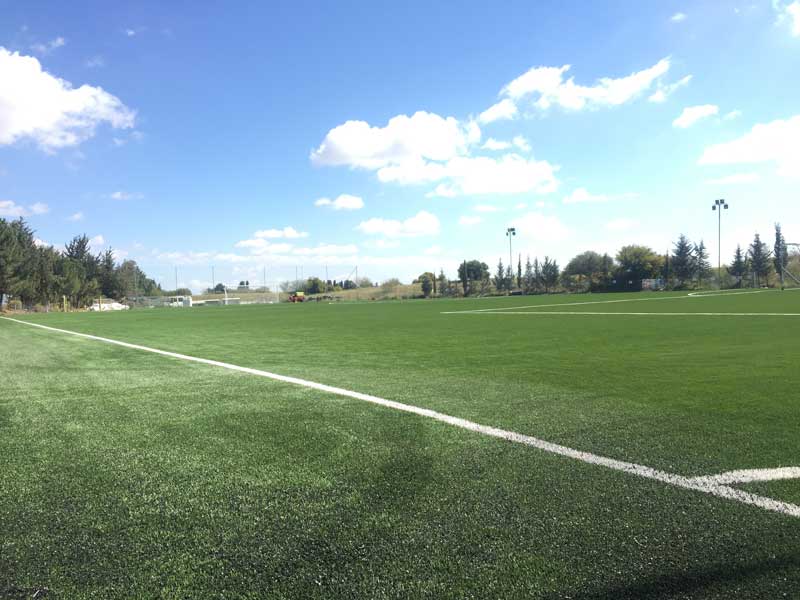 When CCGrass, the world's largest manufacturer of synthetic turf, developed their latest yarn, they did so to meet the requirements of top level football, whilst offering the durability and longevity that junior football clubs require to cope with the heavy demand on their pitches. And now, in Cyprus, at Paeek FC, a Cypriot second division club, players of all abilities are benefiting from the most advanced CCGrass artificial grass football surface.
The CCGrass Superb 55 product has been tested to FIFA Quality Pro standards, the highest in the game, and has passed with flying colours. The Superb yarn, is a real heavy weight, at 17,000 dtex and one of the densest yarns around with a thickness over 400mu. This means it is resilient, extra durable and soft to touch – ideal for all levels of football.
CCGrass's new Superb 55 also benefits from a PU backing, which secures the yarn into the system, and allows for an increase in the product warranty provided. In fact, CCGrass believe that, with correct usage and proper maintenance, the Superb 55 surface will perform for over 12 years.
Paeek FC was formed in 1953, many years before the first synthetic turf was ever produced. Feedback from the club questions why it has taken so long to progress to synthetic turf of this high quality. Now they even have a FIFA certificate to hang on the clubhouse wall.
Local contractor, Excello Ltd. carried out the installation and company Civil Engineer, Christos Chrostofides commented: "The Superb product is easy to install and the fibre is strong and resilient. The feedback from the club is very positive."
CCGrass Sales Manager, Ms Jiang, added: "It is one of the best synthetic pitches I have seen. The installation from our partner is excellent and the recovery from the fibre, when flattened under foot, is faster than other surfaces. The playing experience will be high."
CCGrass is the world's largest manufacturer of artificial grass, with over 40 million square metres produced annually and installed in over 110 countries globally. As one of 6 FIFA Preferred Producers, CCGrass meets the highest standards in manufacturing and ensures its worldwide partners are fully supported in every installation.