Major 31 pitches project uses Superb, the star artificial grass from CCGrass — A project from MOE, Singapore now comes to its final installation
In August, 2018, CCGrass won a large tender to replace 31 school fields, tendered by the Ministry of Education (MOE for short) of Singapore. This project now approaches completion with its final installation. 2019 has proven to be a giant step forward for CCGrass.
Super Project
Singapore is one of the most experienced and large scale users of artificial grass. There are over 300 schools in Singapore, and 60% of them already use artificial grass for their playgrounds and sports fields. With the developing importance of physical education, the government is continuously working on providing better sports facilities to schools, and installing with high quality artificial turf is one of their actions.
In 2018, after a series of investigations, MOE decided to replace 31 school fields with new artificial grass, and open a competitive bidding for the project. Like most government projects, and in a market already experienced with artificial grass for more than 10 years, the bidding standard was high and the application process was complicated.
According to feedback, the Singapore MOE requirements are many, including quality guarantees, background information on the turf producer, FIFA test reports, independent health reports from professional laboratories, installation certifications etc. This ensures that the MOE can prove to the Singapore public that this is a serious project. The successful bidder should be second to none in quality, and also have a competitive price.
Due to the rich experience of artificial grass market in Singapore, CCGrass sales team recommended MOE that the CCGrass Superb system would be best to meet the strenuous demands of the client. The tender was won, no doubt due to the high quality of the submission and the offered turf system.
Super Product
Superb was launched to the market by CCGrass in 2016, after considerable research into polymers and production techniques. It has a diamond shape (proven to be the most durable), and a thickness of 400μm. Superb is strong, flexible and resilient, and softer than other yarns. Made from C8 polymer which is a 100% PE raw material, Superb possesses incomparable resilience and softness to touch.
When the Superb range of products was launched to the market, as the premium product in the market, it was highly welcomed in many markets and in different countries, such as the Netherlands, U.K, and Spain. Feedback from partners all over the world, on its performance confirms that the increased quality of Superb is proven beyond expectation.


CCGrass was confident that Superb would match the high standards of the MOE, Singapore, and provide the best durability and performance.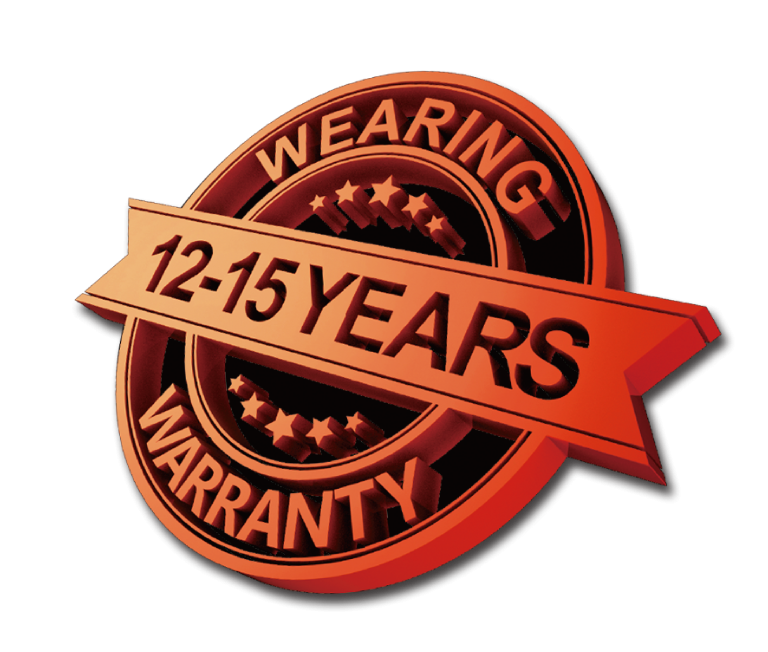 The MOE project required a 7 years warranty on the artificial grass, which is common in the market. However, CCGrass guarantees Superb for 12 years, which is almost double the MOE's request.
This longer warranty comes from testing data and experience. An example is how Superb meets the FIFA Quality Pro, Lisport XL wear test requirement of 6020 cycles. Superb, is so good it actually exceeds 25,000 cycles, whilst retaining its shape and without showing any signs of wear. It is believed that this makes Superb the most durable system in today's sports market.

(Superb passed Lisport XL 25,000 cycles test – the most durable result in the market)
Super – Fast
Normally, a new artificial grass field will take 3 months to build from nothing to completion. Due to the tight schedule of the MOE, CCGrass, with the local partner, AST installation, improved the surface delivery time and installation skills. In about 10 months, all 31 fields are finished. The time to install one artificial grass field was reduced to 10 days, and this becomes the new record in the industry. This is indeed a Super-Fast response!
For this project CCGrass created a special project team, to customize the design of a pitch system for the 31 fields. A production schedule was established, accordingly. In Singapore, AST focused on site issues, and also improved their efficiency and team management. Together, with a focus on quality management, the whole project was finished in a remarkably short time.

Super Expectation
As projects were completed, and schools started to use the new pitches, feedback from users was continuous. The CCGrass Superb artificial turf pitches received overwhelming praise. The students like it, because of its soft touch and great appearance and the Schools welcomed the safety and popularity offered by the new fields. And the longer warranty, easy and cost effective maintenance were added bonuses.
Singapore MOE operated a professional and well managed procurement process, from bidding to final installation. It set out to ensure that only the highest service and top quality surfaces would be accepted, meaning that only the best would win its recognition, and receive the opportunities afforded by this tender project. CCGrass is very proud of providing Superb to MOE, Singapore, and help them to enjoy their sports time.