Jamie Forrester visiting CCGrass in China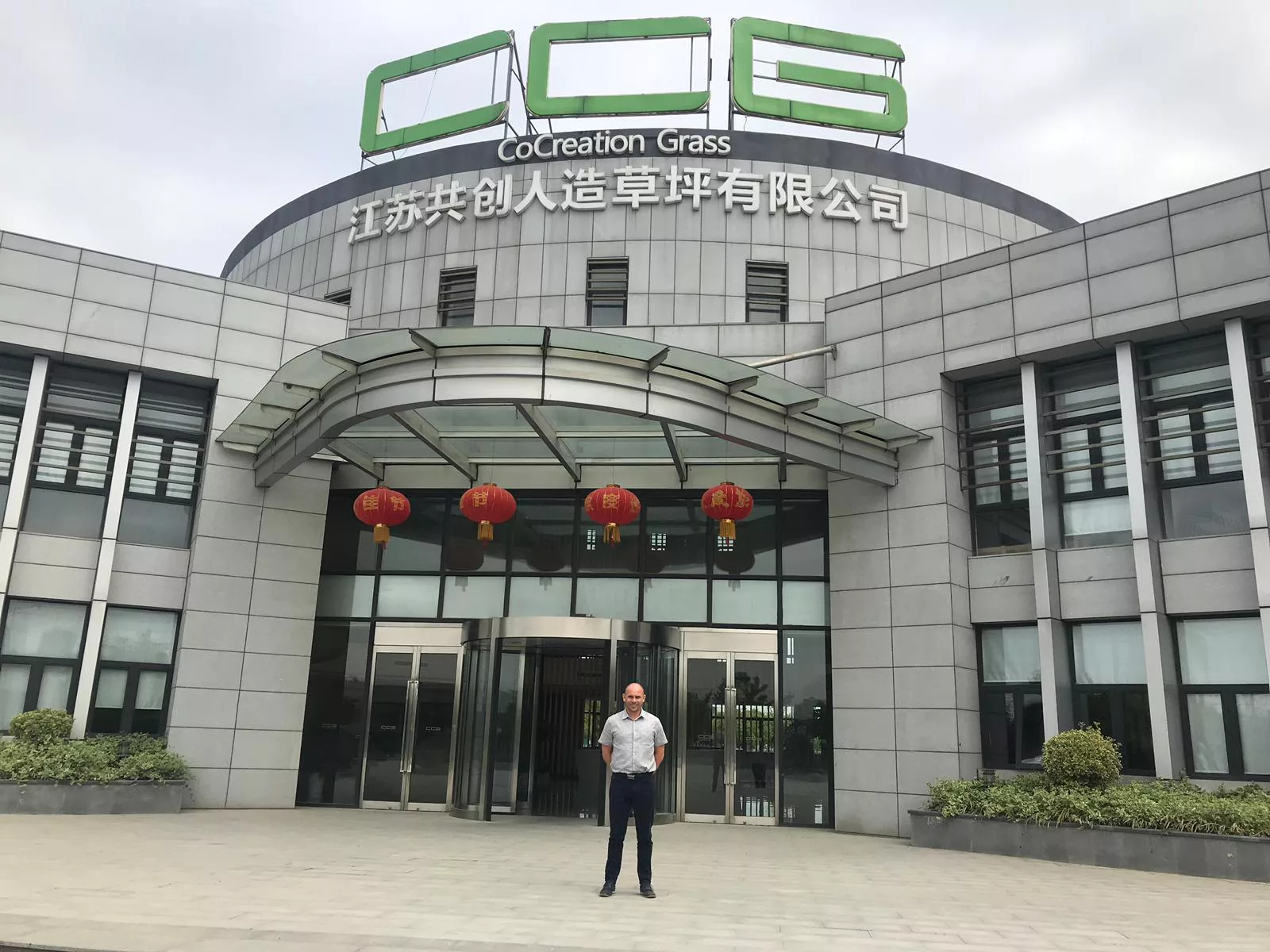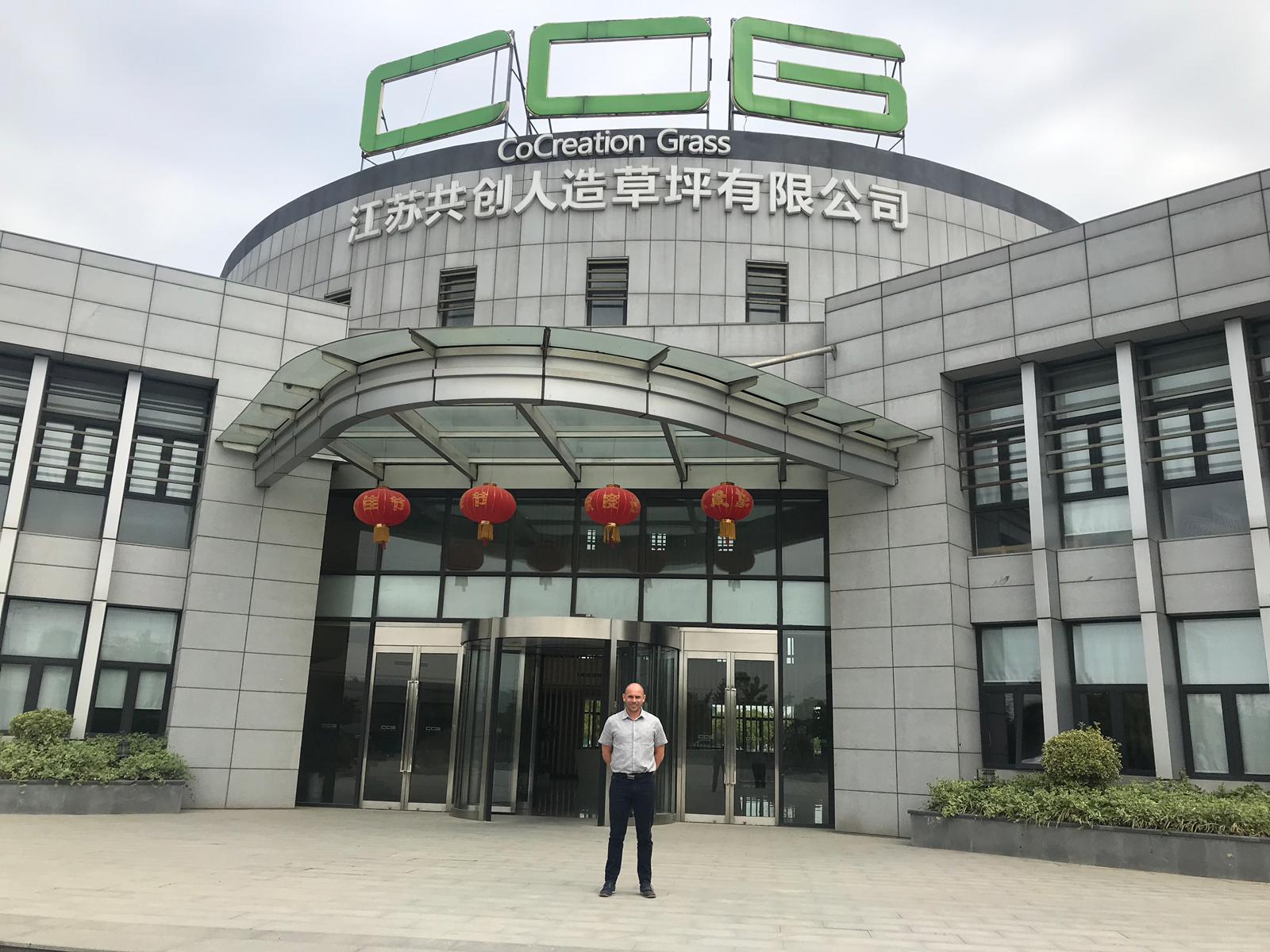 My first visit to China was extremely productive and educational. I learned a great deal about the size and culture of CCGrass and also Nanjing as a city.
On arrival I was taken to the beautiful Jinling Hotel with amazing views across the city of Nanjing. My first full day was spent in the Nanjing office. The morning I spent learning about the many different marketing products we have, to promote CCGrass to our clients and customers with suggestions about how we can improve this aspect going forward. My first lunch was an introduction to traditional Chinese food. Although I wasn't entirely sure what I was eating, it was very nice! Tuesday afternoon was a session on certification and testing.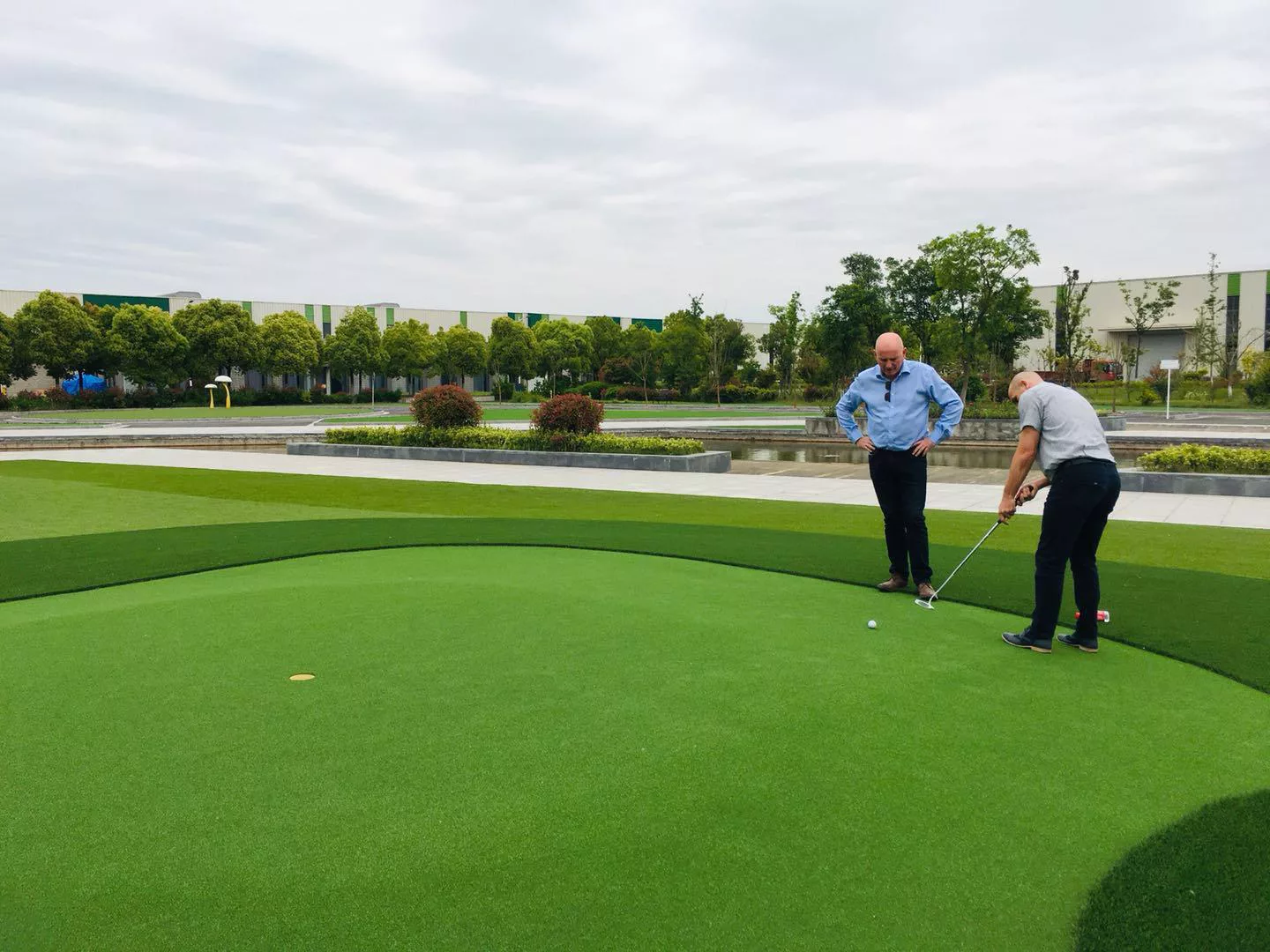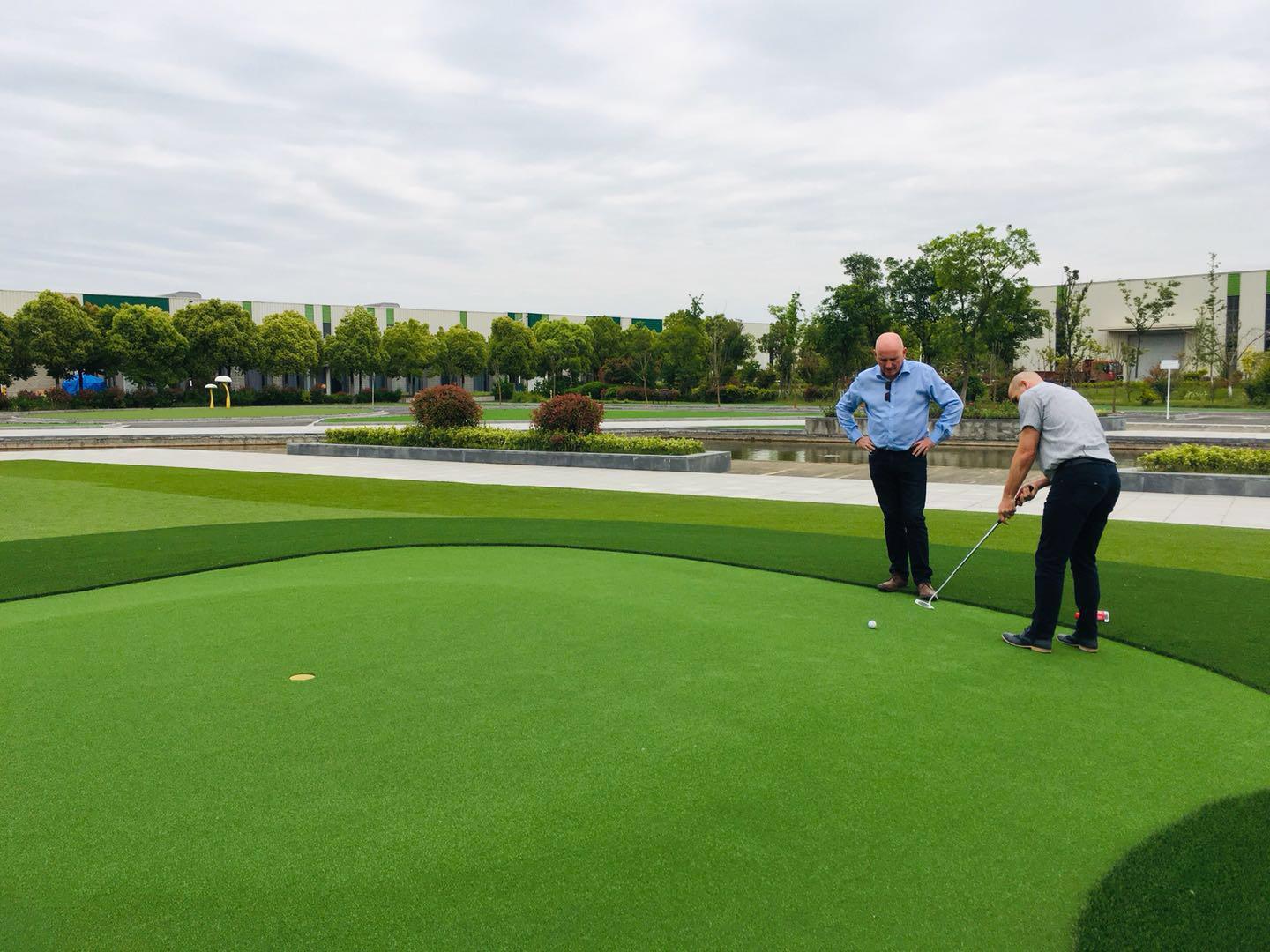 Wednesday was an early start as myself and Bryn Lee (CEO European Office) travelled to the factory for a tour. Everybody had mentioned how big and impressive the factory is but to see it in reality was something special. The initial entry into the factory with company history and progress is very impressive, as well as the display area with the many different surfaces on view.  The scale, organisation and overall operational output show how CCGrass has become so successful.
On Thursday morning I got a training on how to pass orders on. This is obviously a very important aspect of the sales process which needs to run smoothly. Thursday afternoon involved a group meeting to discuss the stand for this year's FSB show in Germany.
During my time I was lucky enough to meet many different members of the CCGrass team. The kindness and hospitality that they all showed myself and Bryn was fantastic and I am already looking forward to my next trip to Nanjing