CCGrass Appointed as a FIH Preferred Supplier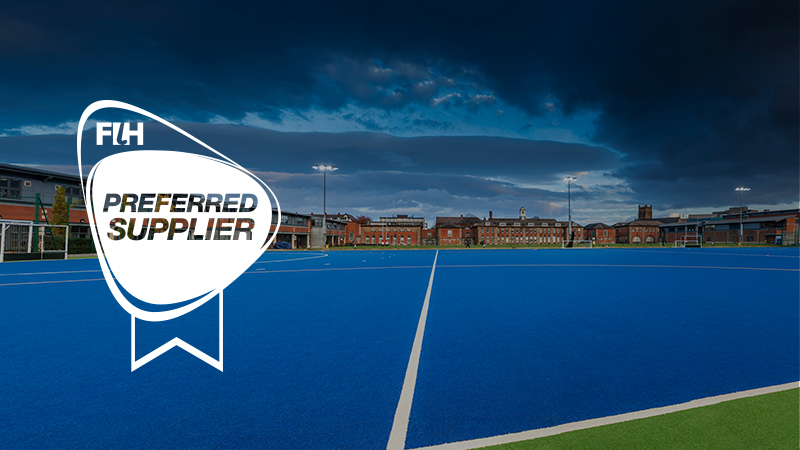 CCGrass, the world's largest producer of artificial turf products is delighted to announce that the International Hockey Federation (FIH) has confirmed CCGrass's appointment as an official FIH Preferred Supplier. The Preferred Supplier status is aimed at ensuring only the highest quality hockey pitches are installed, no matter what level of play is required.
Within the FIH Quality Programme, being a Preferred Supplier is the highest honor achievable and only goes to companies that meet all the criteria of FIH Certified Manufacturers and Pitch Builders.
CCGrass is committed to working with the FIH around the world to provide both high-quality hockey pitches suitable for all levels of hockey, including international, national and club levels and to developing the sport of hockey.
"We are delighted to have been accepted as a FIH Preferred Supplier, and believe that such an internationally recognized quality-assurance programme will help provide high quality hockey turf installations worldwide. We hope it will inspire more people to play hockey, promote player welfare and protect the investment of those funding hockey facilities."
CCGrass General Manager, Mr. Qiangxiang Wang
 "The increase in Preferred Suppliers now gives facility owners a wider choice when selecting a company to provide both turf and installation services. By choosing one of these 10 companies they can ensure that their field will perform correctly, is safe, built to specification and maintains performance. As a result we hope that many more hockey fields will be FIH certified over the coming years across the world."
FIH Facilities Manager, Alastair Cox
About CCGrass
CCGrass is the world's largest producer of synthetic turf, with an annual production exceeding 30 million square meters. In addition to becoming an official FIH Preferred Turf Supplier, CCGrass is also a FIFA Preferred Producer for football turf. Based in Nanjing, China, CCGrass has recently opened its European office in Frankfurt, Germany.
About the International Hockey Federation (FIH)
The International Hockey Federation (FIH) is the world governing body for the sport of hockey, recognized by the International Olympic Committee (IOC). Founded in 1924, FIH today has 132 member National Associations.
As part of the FIH Quality Programme for Hockey Turf, Preferred Suppliers manufacture hockey turf products and build hockey fields.