What is FIFA Preferred Producer?
The FIFA Preferred Producer (FPP) initiative was introduced in 2009 in response to demand for higher quality not only in the product itself but also in the installation process of football turf. The overall objective is to protect the interests of consumers when purchasing pitches and to ensure the football turf pitches meet high requirement with regards to quality, performance and safety.
To attain the qualification, the manufacturer also has to comply with FIFA's
high standards in terms of:



Installation and maintenance
knowledge and expertise
The Road to FIFA Preferred
Producer is Tough.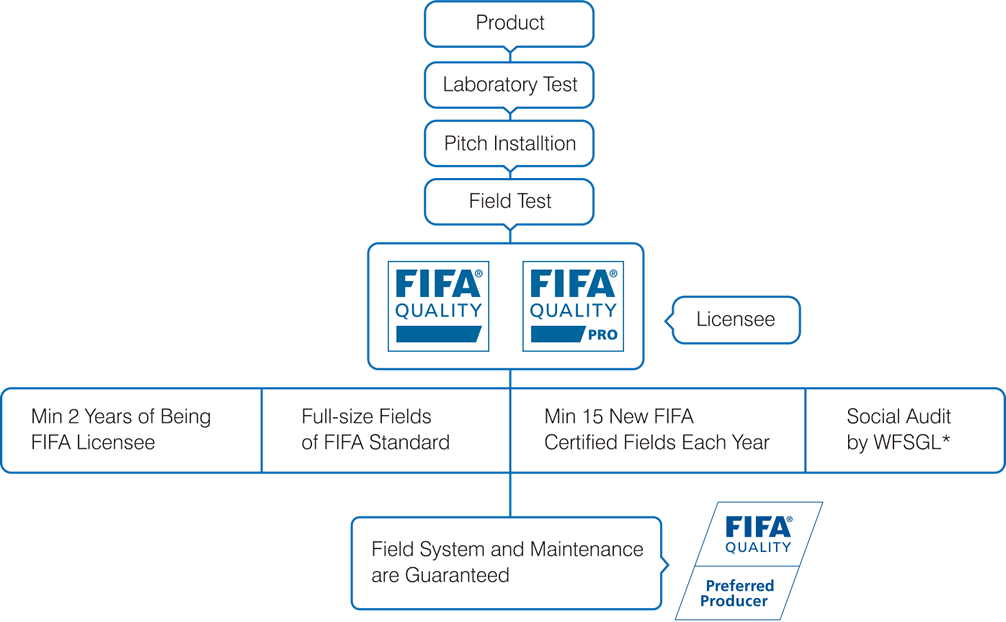 Why You Should Choose FIFA
Preferred Producer?
When you purchase from a FIFA Preferred Producer, performance is guaranteed and your
interest is protected.
Artificial turf is manufactured and tested according to FIFA Quality standard.
Well managed factory confirmed by FIFA inspectors
Installed pitch is eligible to apply for FIFA Quality and FIFA Quality Pro Certification, which is a powerful marketing leverage for you.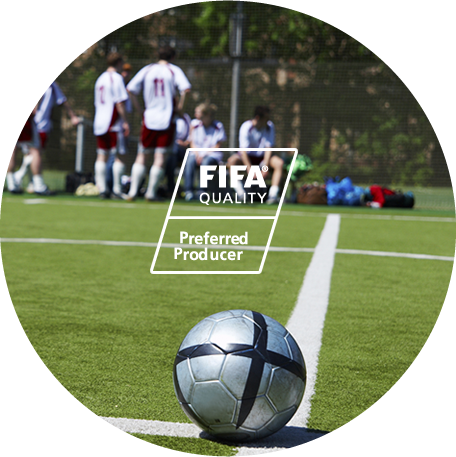 Support for installing and maintenance
Even problems happen with the pitch, FIFA can also be contacted to solve the problem.
More opportunities for higher level and larger scale projects
As a FIFA Preferred Producer,
what else can CCGrass offer you?
Besides the common advantages you can find from FPP, CCGrass offers following benefits
that provide added value.

Professional advisory service from product choosing to final installation
Free field design service to make your installation much easier
Make flexible and effective arrangement of FIFA Field Test for you
Around 100 FIFA-qualified football turf system to suit your high expectation on sports performance, durability and aesthetics
Fully taking care of documentation process when you apply for FIFA Field Certificate