Best Artificial Grass for Putting Greens (with Installation Guide)
The emergence of artificial grass for putting greens broke the tradition that only when you go to the golf range can you enjoy the fun of swing, and made the dream of playing golf anytime and anywhere of the majority of enthusiasts a reality.
Our putting green turf is designed to replicate natural grass greens to provide you with leading surface quality and golf experience, making it an excellent option for any course, driving range, home, workplace or terrace.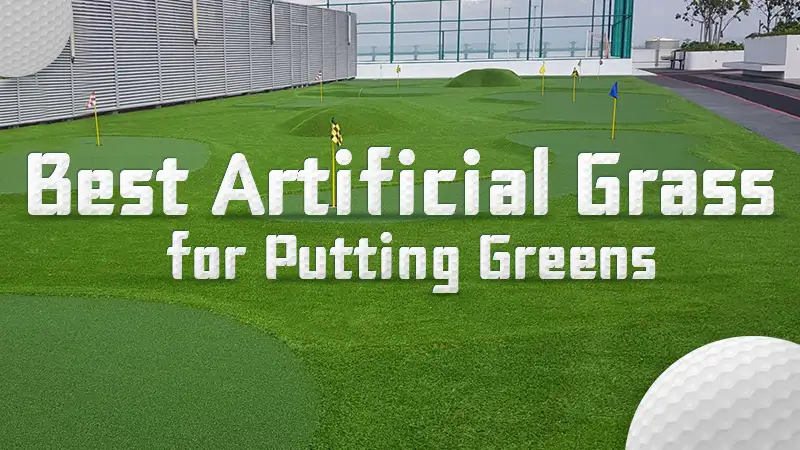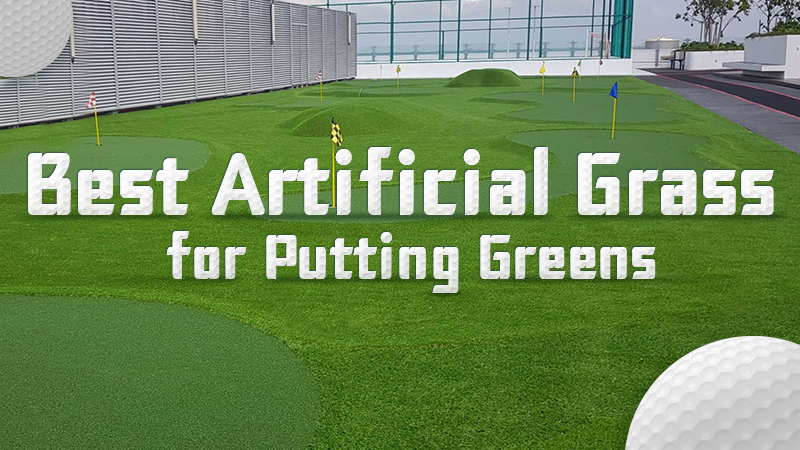 Advantages of putting green turf
Highly realistic
There are many reasons why people choose artificial grass putting green, starting with the fact that it is highly realistic. Putting green turf is manufactured comparable to natural greens in terms of ball speed, play feel, and foot feel.
Convenient
Anytime you want to play golf, all you have to do is grab your putter, walk into your yard and enjoy the manicured putting green. No need to drive to the range, no dress code and no waiting, it will make your life easier and more enjoyable!
Plus, being able to hone your putting skills in the comfort of your home saves a lot of time and money. It's also a great way to socialize and entertain family and friends.
Low maintenance
What's more, putting green turf can meet the standard of golf all year round without spraying medicine, irrigation and mowing, which is environmentally friendly and saves the expensive maintenance costs of natural greens.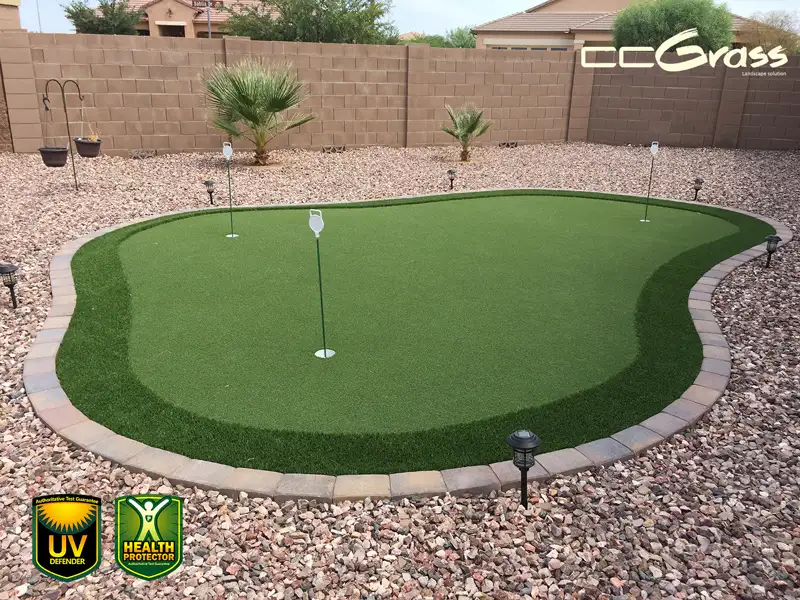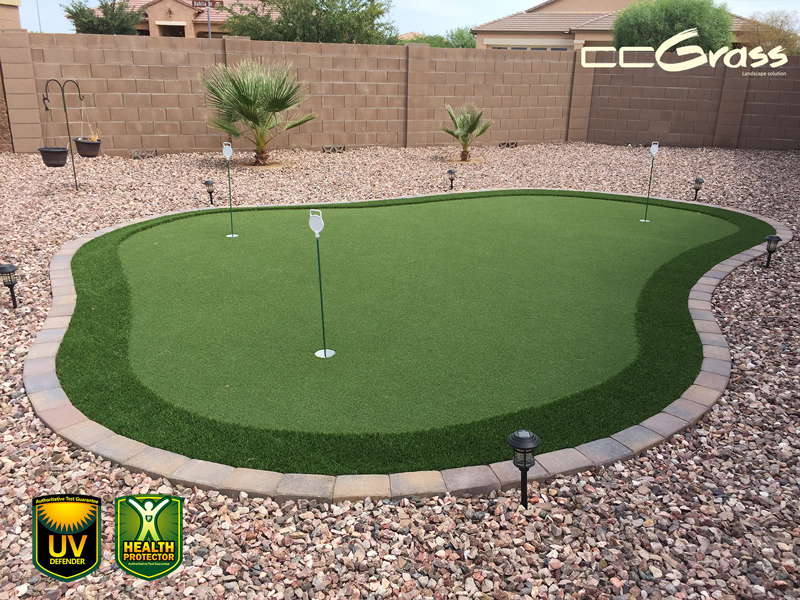 Best putting green turf options
FastPro HF for putting greens
FastPro series is our best putting green turf, with many application scenarios for reference, very popular with customers. FastPro series has the following features:
• 100% PE curly monofilament
• Dense stitch for compact appearance
• Extreme UV stability and durability
• Smooth surface for great playability
FastPro HF series is designed and manufactured according to a real putting green experience, offering unparalleled realism in terms of surface appearance and performance. Its perfect smoothness guarantees precise ball roll and provides delightful comfort while playing on it.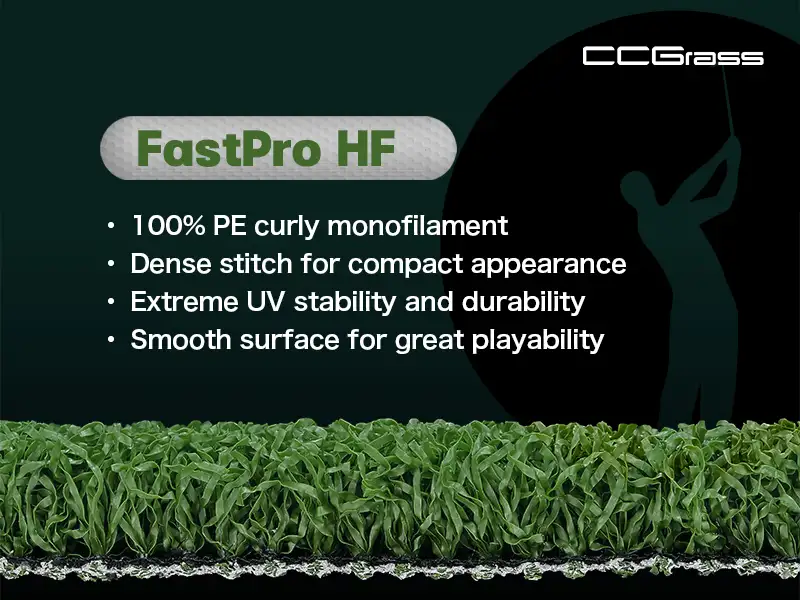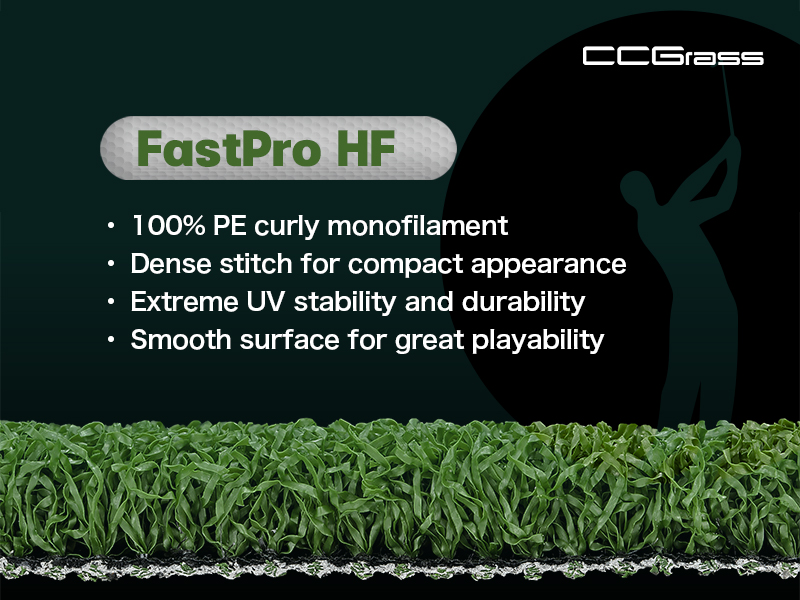 Stemgrass EX2 for decoration area
On the edge of the putting green, you can add a long grass area for golf chipping practice. We recommend our artificial grass product Stemgrass EX2 to be spread around the surrounding area. It has the advantages of super wear resistance, good standing ability, more natural foot feel and is a FIFA certified product.
Guide to installing putting green turf in the backyard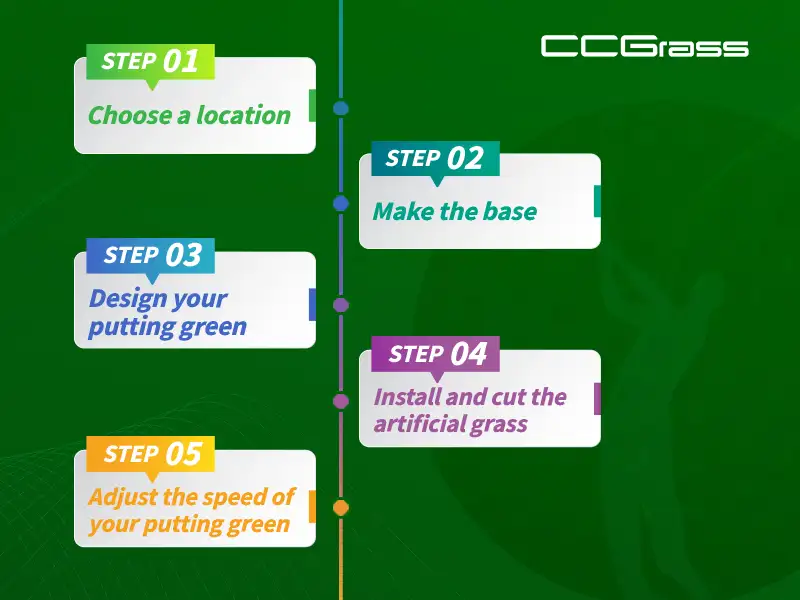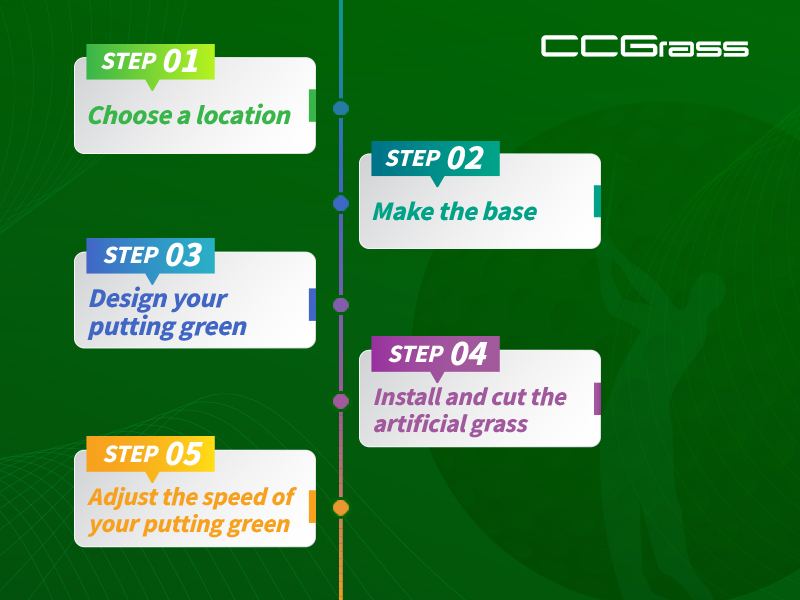 Step1: Choose a location
It's up to you to decide where to place the putting green first. Look for a horizontal location with good drainage. Then communicate with the professional company, inquiry, design and manufacture putting green.
Step2: Make the base
Engineers will first dig out the outline of the putting green at a predetermined location and make the base of the green. This includes laying large and small crushed stone layers and compacting them to make the stone layer completely stable.
Step3: Design your putting green
Design hole location and putting green topography, slope according to your own needs and preferences.
Step4: Install and cut the putting green turf
Next, unroll the artificial grass over the crushed stones, add another layer of weed block cloth if necessary, and carefully cut out the shape and size of the design with a sharp box cutter. Spread the special quartz sand evenly and brush it to the bottom with a mechanical brush or grass rake.
Step5: Adjust the speed of your putting green
Design the putting green speed according to your own requirements. Sand filling can not only maintain the softness of the green surface, but also adjust the speed of your putting green. The shorter the exposed length of the grass, the faster the speed.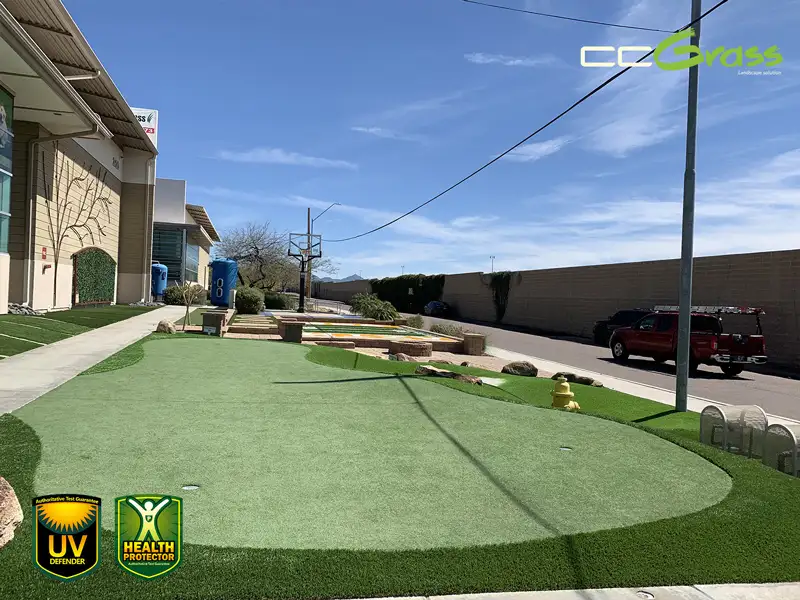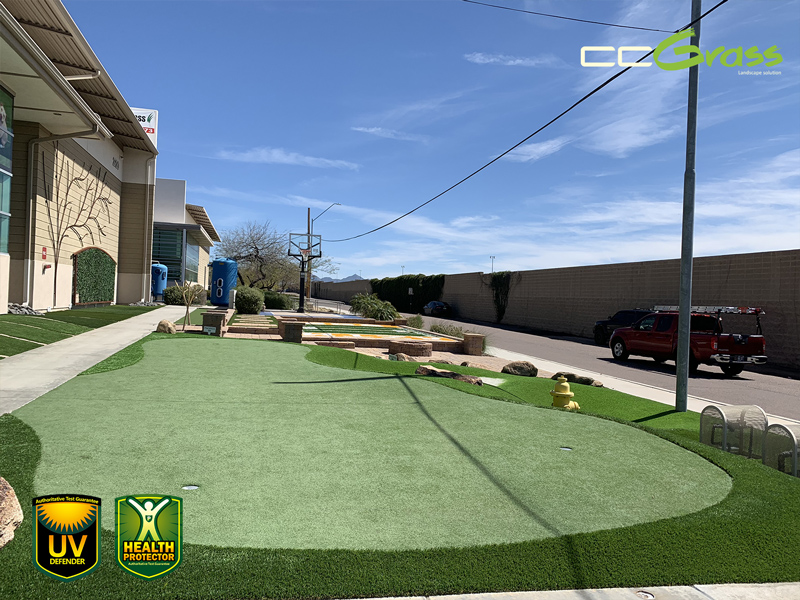 Tips for maintaining artificial grass for putting greens
Regularly remove debris from putting green turf to keep your green clean and improve usage.
Avoid wearing high heels or carrying sharp objects onto the putting greenarea.
Keep sticky objects such as chewing gum away from yourputting green turf.
The outdoor artificial putting green should be drained in time after heavy rain.
Words in the End
CCGrass, the world's leading artificial grass manufacturer, is dedicated to providing the best artificial turf for both sports and landscape purposes. We have developed wide applications including residential, commercial, DIY, pets, golf, city landscape, etc.
It is wise to choose artificial grass for putting greens and if you are looking for quality putting green turf, our recommended products will definitely surprise you. You can request free FastPro HF and Stemgrass EX2 samples from CCGrass. Call us at 86 25 6981 1666 or email us at [email protected] to find out more today!